The Webb City Singers performing in exhibition Saturday during the Southwest Show Choir Showcase.
Show Choir Showcase 'seemed normal' after a year of cancelations
Choirs have three more competitions to go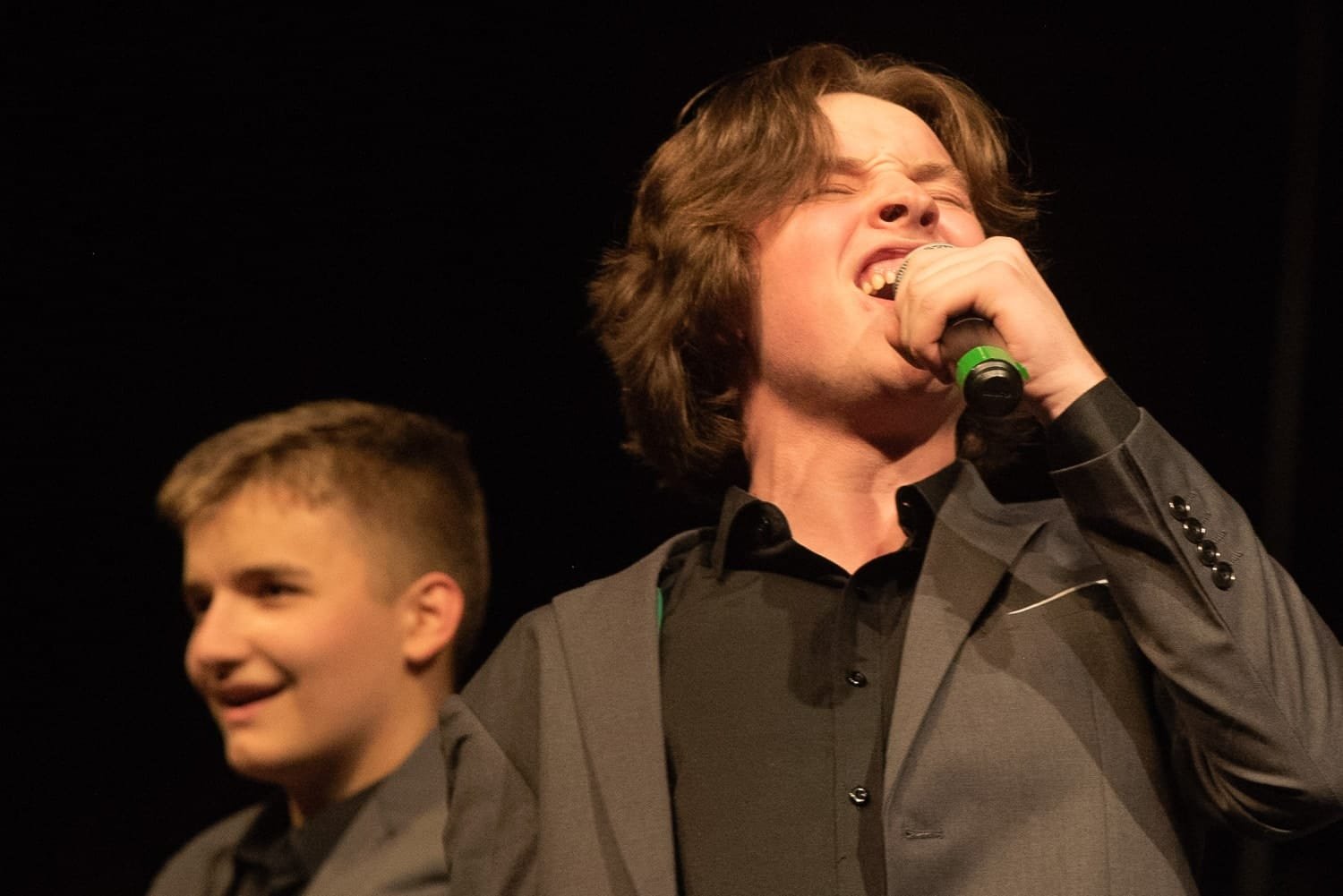 Webb City Choir Boosters have received gratitude and compliments for hosting a successful show choir competition with COVID-19 precautions.
Webb City High School choir director Melinda Benham wrote on Facebook that Assistant Superintendent Kevin Cooper had told her that people passing him during the event thanked him for allowing the event to be held. 
The annual Southwest Show Choir Showcase was wasn't taken for granted this year because it was called off a year ago as the pandemic response began.
"I, too, received many comments like that," wrote Benham. "And when I led the choir from Illinois down their sequestered hallway the students repeatedly said, 'I love this,' 'I'm so happy,' 'This seems so normal.' Even though it was far from normal for them and really, for all of us, there was so much that was, and honestly, it was just perfect!"
Webb City's three show choirs, Bella Vocé, DoMENance and the Webb City Singers, performed in exhibition as the host choirs. 
They'll take into consideration the judges' critiques as they practice for three remaining competitions, which will be Saturday, March 20, at the Pleasant Hill Festival; April 10 in Rock Bridge's virtual competition, and April 16 (night before prom) at Carthage.
They'll also compete in the MSHSAA virtual large ensemble competion the week of April 12. 
Another event making a return after being canceled in 2020 is Sweet Notes. The boosters are planning that for a date in April.
And the annual high school choir concert will be held Tuesday, May 4.