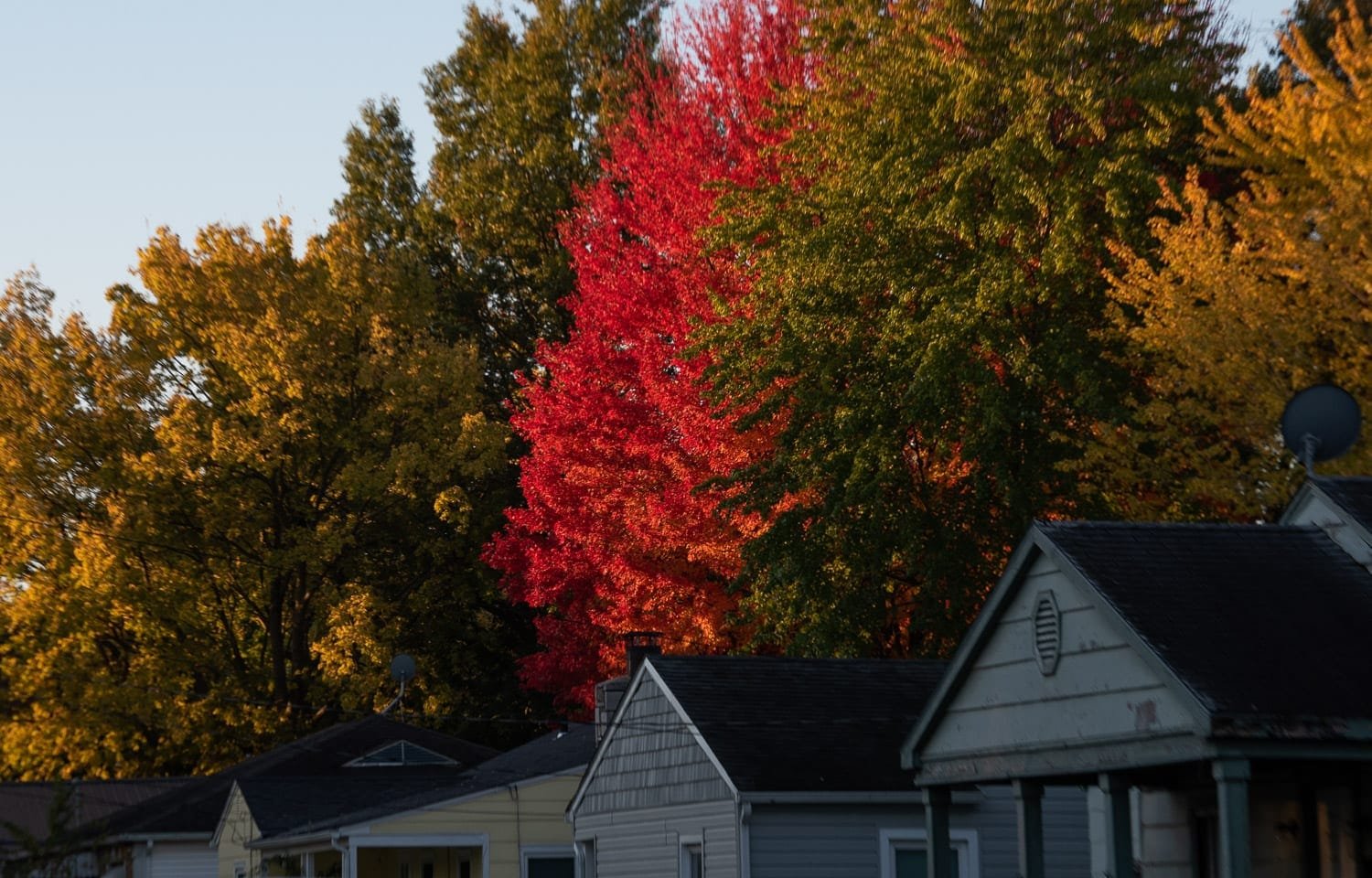 A maple tree sticks out on Oakland Street in Webb City.
Students to honor veterans during assembly in Cardinal Dome
All veterans are invited to attend a Veterans Day assembly at 9:30 a.m. in the Cardinal Dome.
The assembly was last held in 2019 because the pandemic caused its cancelation last year. There will be social distancing this year.
The Webb City High School band and choir will perform.
Following the event, veterans are invited to join a parade in front of the middle school and junior high school students.
Legion and VFW to hold annual free Thanksgiving dinner Nov. 21
Another veterans event continuing this year is the free Thanksgiving dinner put on by the American Legion and VFW.
The meal will be served from 11 a.m. to 2 p.m. Sunday, Nov. 21 at the post headquarters, 1000 N. Webb St. It will likely be the last Thanksgiving dinner at that location because a new post is under construction just south on Main Street.
This free dinner is offered to all veterans and all patrons of R-7 school district.
Don Wooten, commander of the American Legion, and Joe Wilson, commander of the VFW, say this is a small way to thank the patrons for their support during the year.
Members of the Beta Sigma Phi sorority, and their friends and family, will be serving the dinner again this year.
$50 VISA cards for first-time vaccinations
As an incentive to be vaccinated against COVID-19, the Joplin Health Department is offering $50 VISA gift cards to previously unvaccinated people when they get their first shot and again when they get their second shot for a total of $100.
The Moderna vaccine will be available during four upcoming clinics: Thursday, Nov. 11; Tuesday, Nov. 16; Thursday, Nov. 18, and Thursday, Dec. 2.
No appointments are necessary. The clinics will be from 9 a.m. – 11 a.m. at the Joplin Health Department, 321 E. Fourth St. For questions, call (417) 623-6122.
Man is his 40s is county's 236th COVID death
The Jasper County Health Department announced on Nov. 4 one additional death of COVID-19.
A man in his 40s became the 236th Jasper County resident to die of COVID-19.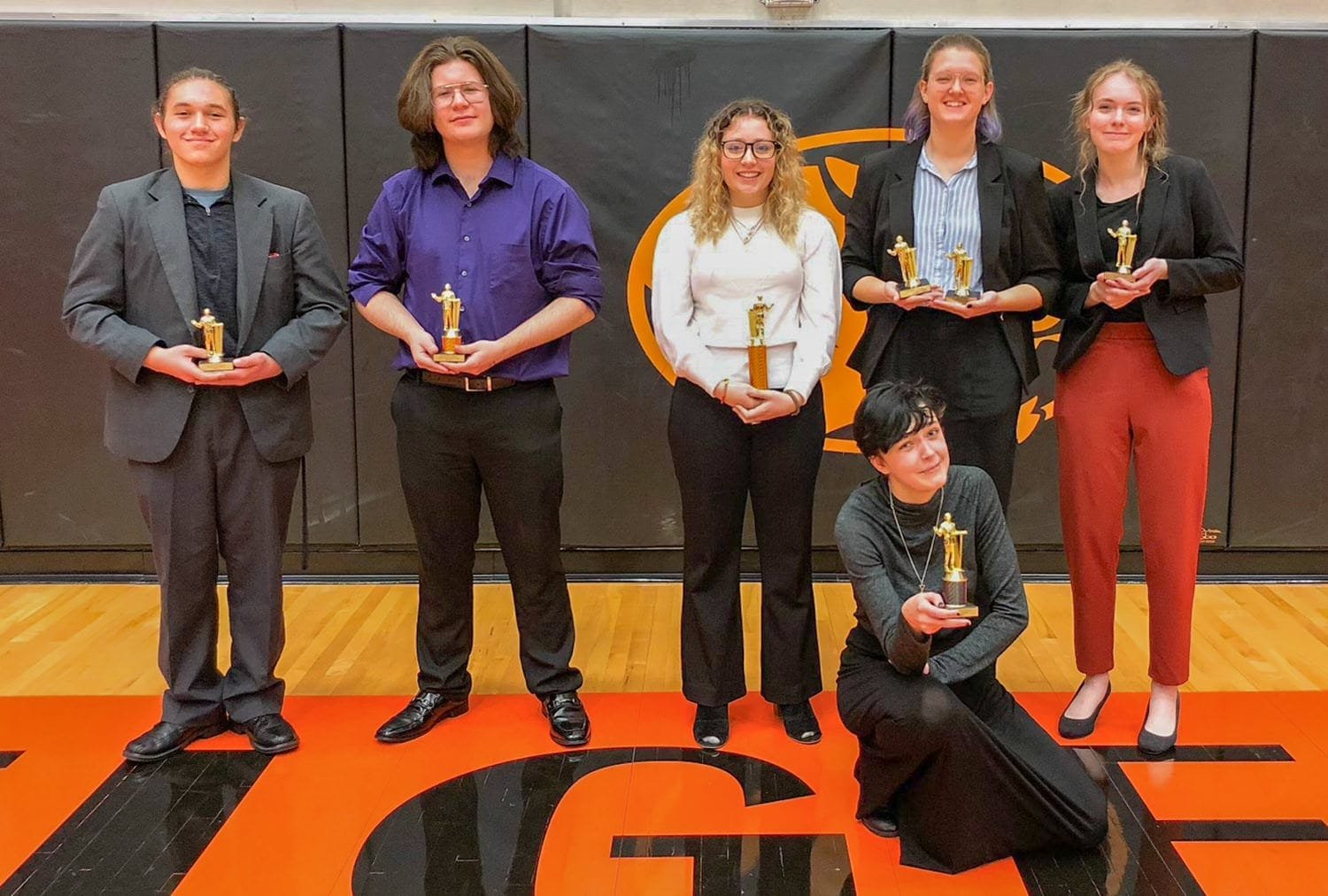 Debate team claims 12 wins
Webb City High School speech and debate team competed at the Republic Tournament last weekend, facing off against 41 schools from two states – and came away with 12 debate wins, multiple trophies, and 11 NSDA degrees. 
"We are very proud of our competitors, and we had to share the news," says coach Tiffany Bolin and assistant coach Nikki Owens.
Among those winning trophies were: Emma Combs-1st POI; Ellie Wolsey-3rd IX; Devin Tusinger-4th Radio; McKenzie Jones & Lilly Shea-5th DUO, and Chloe Ingle-6th Storytelling & 7th DI.
Students advancing in NSDA degrees were:
Bria Brattin-Special Distinction (500+ points)
Chloe Ingle-Special Distinction (500+ points)
Emma Conbs-Honor (75+ points)
Ellie Wolsey-Honor (75+ points)
Camryn Klosterman-Honor (75+ points)
Alex Tyndall-Honor (75+ points)
Devin Tusinger-Merit (25+ points)
Charity Goodson-Merit (25+ points)
Ren Osburn-Merit (25+ points)
Wyatt Wolfe-Merit (25+ points)
Kloie Taylor-Merit (25+ points)