Derek Snyder plays catch in spring-like weather Monday King Jack Park. 
Survey result: 
Warm days preferred for play
Monday 
There was no school either day, but playing in the upper 60s is obviously preferable to playing in the teens.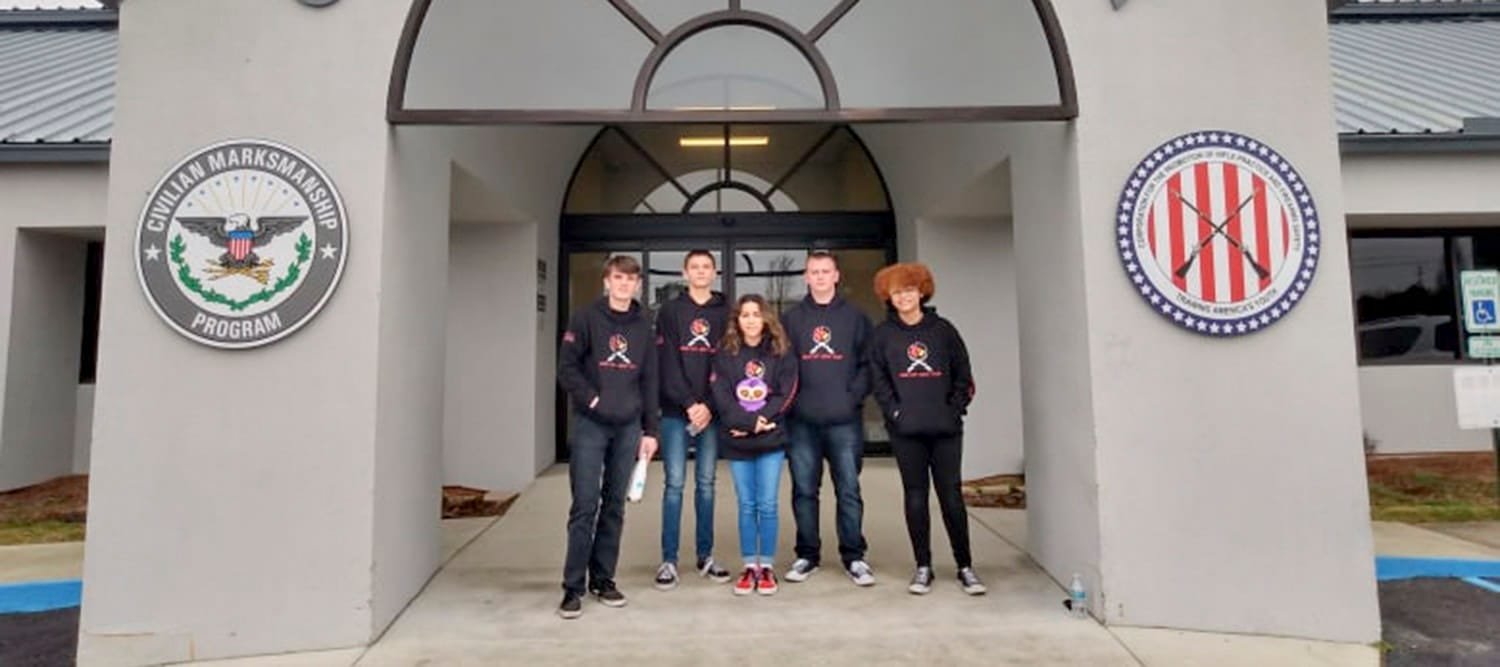 Members of the No. 10 Army JROTC air rifle team in the nation are Zachary Chronister, Preston Burton, Aleena Arias, Gabe Elder and Yaisa Walker. They're at the entrance to the Civilian Marksmanship Program Competition Center at Camp Perry, Ohio. (LT. COL DUSTIN ELDER PHOTOS)
JROTC rifle team finishes season 10th nationally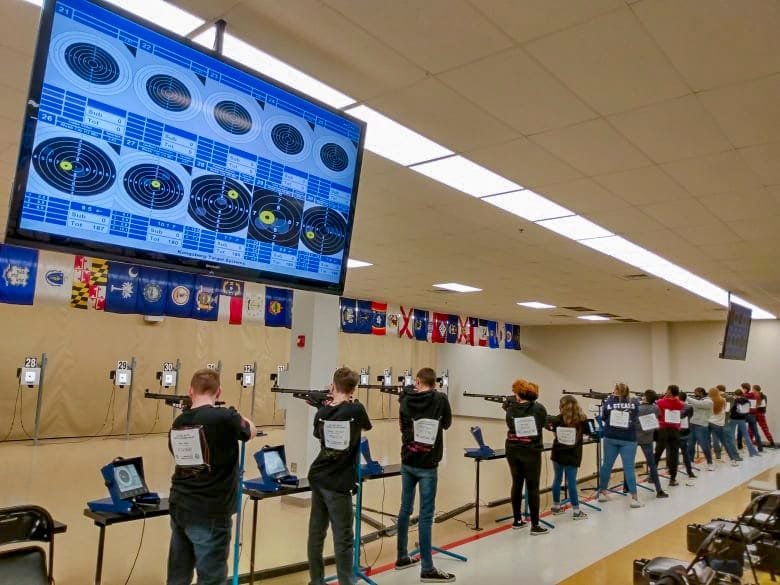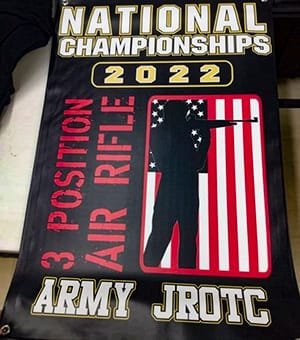 Webb City JROTC's top rifle team has ended the season ranked No. 10 in the nation.
Lt. Col. (retired) Dustin Elder notes there are a little over 1,500 Army JROTC programs.
Team members are Zachary Chronister, Zachary Chronister, Gabe Elder, Yaisa Walker, Preston Burton and Aleena Arias.
"I am so proud of these kids and their hard work and dedication," says Elder. "These kids have practiced two hours a day, four days a week since school started in August. Please congratulate these cadets if you have them in class. They worked hard for it.
Pro Musica presents the Morgenstern Trio in free concert
Pro Musica will present the Morgenstern Trio at 7 p.m. Thursday, March 3, in the chapel at Ozark Christian College. 
The internationally acclaimed trio, hailing from Germany, will perform a program of Romantic works for violin, cello, and piano by Ludwig van Beethoven, Robert Schumann, and Frank Bridge.
This performance will be the Morgenstern Trio's first visit to Joplin. "We are thrilled to host such an esteemed ensemble in Joplin next week," says Emlyn Johnson, executive director of Pro Musica. "The impeccable quality of their playing will delight our audience, providing the world-class artistry our Pro Musica has come to expect from our series."
The concert is free of charge and open to all. No advance reservations are required. Donations are gratefully accepted at the door. Masks will be required to be worn throughout the performance.