Operators at the switchboards in the Webb City Phone Company building.
Ancestors, Legends & Time
The telephone and Webb City were new together
Our wonderful city was incorporated on Dec. 11, 1876, which happened to be the centennial of the United States. We also celebrated in that year Alexander Graham Bell's newfangled telephone as it began to show up across the country. Bell and his assistant, Watson, demonstrated the new invention at expositions and fairs. Bell would have the phone set up and Watson would be several miles away. With the help of leased telephone wires, they would demonstrate the miraculous invention. There were many skeptics, who claimed that the scientific toy would never be a practical necessity.
After the telephone began to take hold, the next major problem was… what to say when you picked up the receiver. Alexander Graham Bell suggested "Hoy! Hoy!" which was a salutation that became a regular trademark for him (Bell). But, even though they thought a lot of his telephone, the public did not like his idea for answering the telephone. They felt it was too cold. Other suggestions were, "Are you ready to talk?" and "What is wanted?" but they were both unsuccessful.
Thomas Edison is the one who settled the matter with the word, "Hello." Bell disliked the word from the beginning as he thought it was undignified. But America liked it, and its popularity spread fast. By 1880, it was a common response to the bell ringing in the kitchen or parlor. AT&T even called its switchboard operators "Hello Girls," and many songs were printed using the word "Hello," as in "Hello Ma Baby" in 1899 and "Hello Central, Give Me Heaven" in 1901. It's odd to even think of "hello" not being a natural part of the English language.
Telephone operators were used in many jokes and stories but all in all, the telephone operator was a demanding profession. Many stories were shared about telephone operators being able to report where the fire truck was going. Operators knew which girls the young men had called that week and how many times. But the operators had so many different duties, besides memorizing names and numbers, they were often asked for recipes, how to spell words, or even what was playing at the local theater.
It wasn't uncommon for the operator to be asked to listen for a crying baby while the mother visited a neighbor's home. Some towns even had the operator announce the time every 15 seconds… "when you hear the signal, the time will be…"
The Webb City Phone Company building was built in 1907 and still stands at 209 W. Broadway, and is used for offices and training room by the Webb City Police Department.
Many small towns had the telephone operator working out of their home. Sometimes a mother and her daughters would all be operators. Don't you know, they probably never got a complete night's sleep as there was always someone making a call.
I think it is kind of unique that Southwestern Bell is referred to as "Ma Bell" when Alexander Graham Bell's wife was "Mabel." Do you think there was any connection?
Some of you may remember the party line. Most towns did not have enough telephone lines for everyone to have a private line, therefore they had to share. You knew it was a call for you by a certain series of rings, but many would pick up the phone even if it wasn't their series of rings and listen in to conversations. Small towns seemed to know what everyone was doing and that telephone party line helped. If you wanted to call the Newby family…when the operator said "number please" you would ask for 1429J. Do you remember your phone number?
The first telephone company was the American Telephone Company in 1881. The office was located in the City Hall at Main and Broadway, where Mid-Missouri Bank is located now, from 1881–1907. The second phone company was Home Telephone Company 1896. They consolidated to the Home Telephone Company in 1913.
Southwestern Bell Telephone bought out the Home Telephone company in 1925.
The first dial telephones came to town in 1959. The telephone companies offered classes to learn how to dial the phones. The same year that the telephone company moved from 209 W. Broadway to 1 S. Liberty St.
Phone numbers changed with the two letters and a number at the beginning of each phone number. Webb City's exchange number was ORchard 3, Joplin was MAyfair 3 and MAyfair 4 later added SUnset 7. Carl Junction was MIssion 9,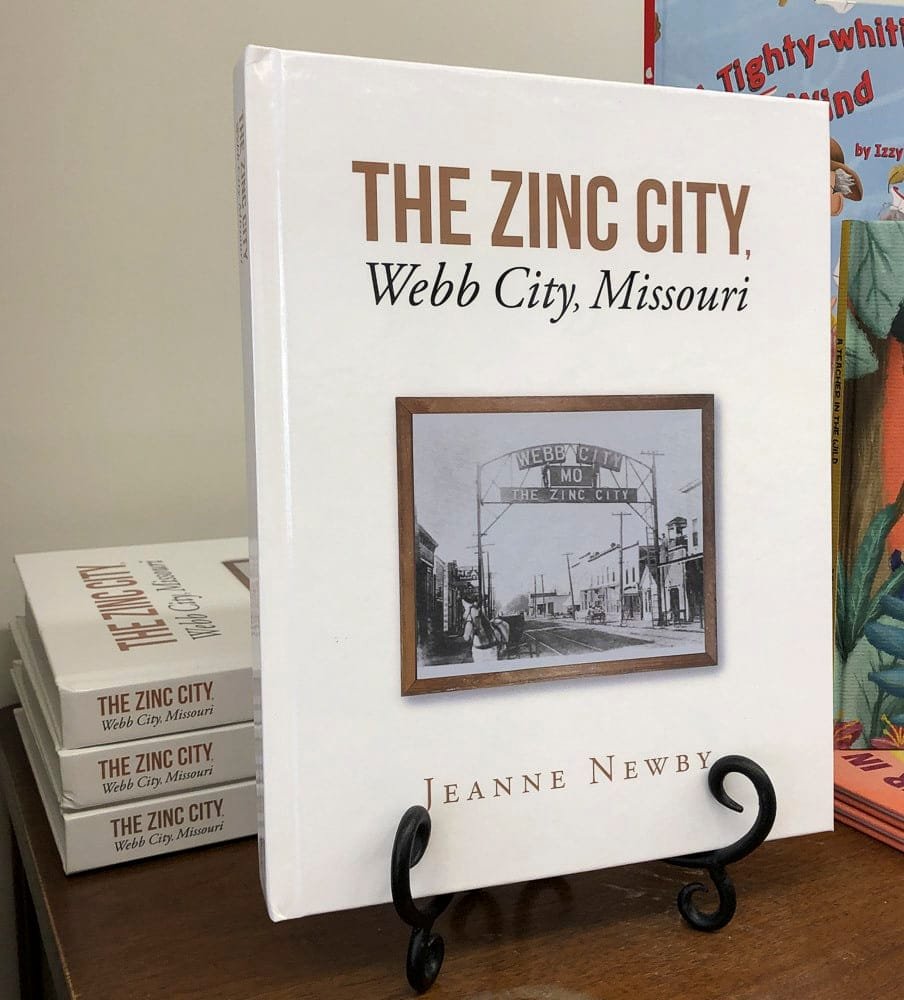 Jeanne's new book, "The Zinc City, Webb City, Missouri" is now available at Webb City Chamber office and other local retailers, such at Maggie Jane's Gifts, at 8 S. Main St.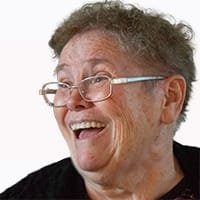 Jeanne Newby
A lot of us appreciate the Bradbury Bishop Fountain, but Jeanne actually worked behind the counter making sodas while she was in high school. She knows everything about Webb City and is a member of the Webb City R-7 School Board.