Ancestors, Legends & Time
We didn't know we were poor because everyone was
A friend has passed on, and I loved the stories she used to share with me about her growing-up years. In memory of Helen Setser, I would like to share her story of her "poor" days when she never knew she was poor. I have found that to be a common feeling among the early days. Since everyone was poor, nobody knew they were poor!
HELEN SETSER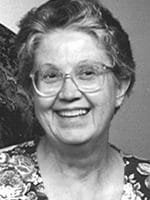 It has been said that we live in a disposable society. It is believed that nothing is made to last and that is okay, because everyone changes their tastes and likes to buy new. Well, I don't know if that is true or not but I do know that many of the folks that have lived through the Depression do not believe that way, and their upbringing created their "make it do or do without" attitude. I love hearing their memories of growing up in "bare times." 
A few years ago, Helen Setser shared some memories with me and I would like to share them with you. These memories are in Helen's own words.
Although we were poor during the Depression, everyone we knew was too. My mom and dad had me late in life, so all my brothers and sisters were grown. They never let me know how worried they were about making ends meet and I never knew we were poor.

We had a few chickens and we had eggs for breakfast every morning. I did not like egg whites, so I got six egg yolks and my parents ate the whites. Considering they lived to be 89 and 100, that might have been good for them. I have no idea how we had food because we did not have a garden. But I do remember when the WPA (Works Progress Administration, a program in Roosevelt's New Deal Program) came to town and Daddy signed up to work. They gave him a couple cans of beef and it tasted good.

The railroad was near our house and Daddy got to work right there, close by. But even before he got work, he use to walk along the railroad and pick up pieces of coal and sell them. Our neighbors did too.

Later, Daddy went to work in the mines at Pittsburg and Midway Coal Company. He wore a carbide lamp on the bill of his cap and was always covered with coal dust that would not wash out of his clothes.

Mama saw that we always had food on the table, even if it was only cornbread and gravy. Our wood stove kept the whole house warm (we only had two rooms) and although the winters were much colder than they are now, we got through them.

I had to walk a mile and a half to school. One day, when school was dismissed, my granddad's wife was waiting for me in her wagon. She had brought a very rough lap robe and made me lie down in the bed of the wagon so she could cover me up and protect me from the bitter cold.

By the time the 1940's came, we were living in Missouri and thought we had it made. We had a radio and we use to sit around evenings listening to "Henry Aldridge", "Fibber McGee and Molly" and "Baby Snooks." Mama listened to daytime soaps – "Stella Dallas" "John's Other Wife" and others. But they were different than the soaps we have now.

We learned a lot from those days: how to make do with what we had and not be wasteful. Although I have enough now, I still stop and think before I buy something, and I still hate to waste anything.
Thank you Helen, it is good for us to hear about those rough days and not take so much for granted. Thank you for helping to preserve the good ole days!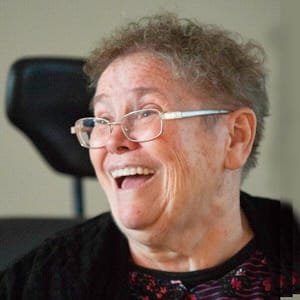 Jeanne Newby
A lot of us appreciate the Bradbury Bishop Fountain, but Jeanne actually worked behind the counter making sodas while she was in high school. She knows everything about Webb City and is a member of the Webb City R-7 School Board.