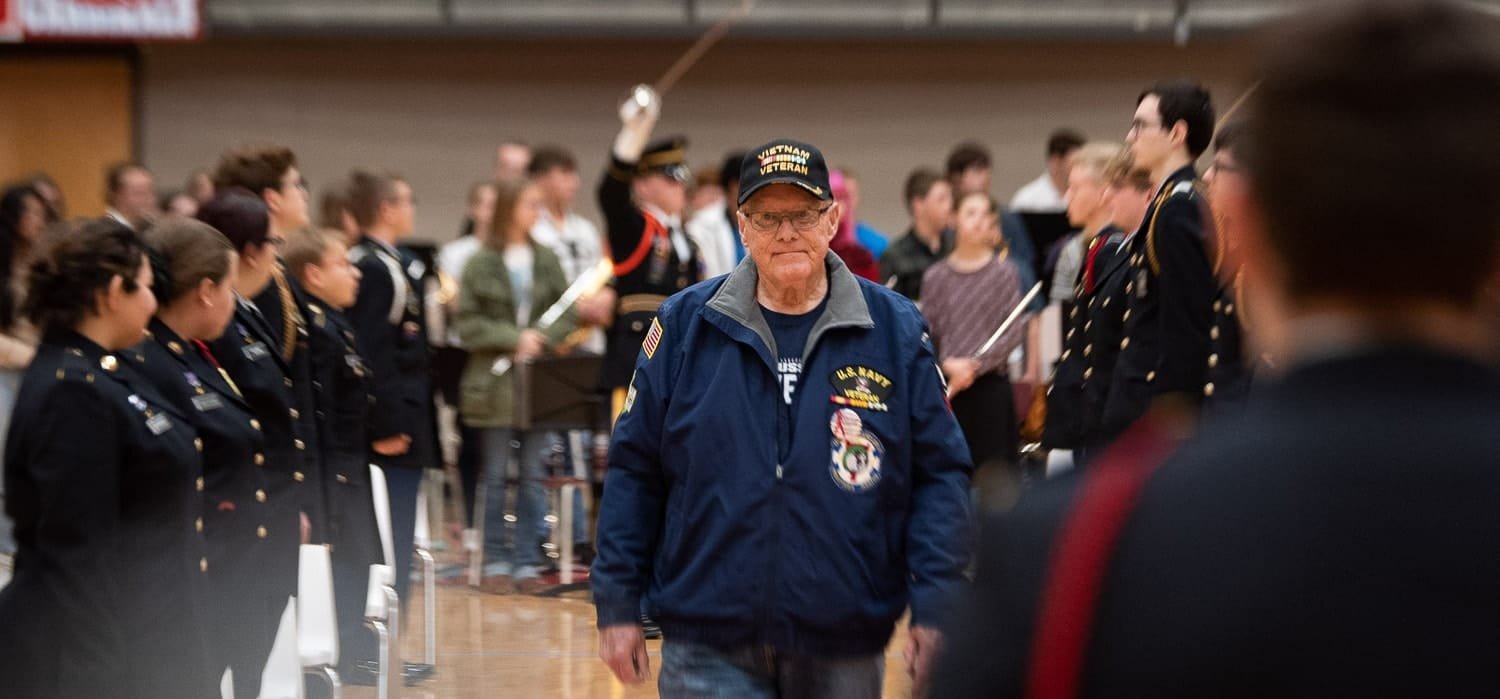 Veterans stand as their service songs are played by the band.
Max Baker and other veterans during the National Anthem.
Webb City honors its veterans
Stan Newby and Johnny Byrd enjoy driving by the students. They joined the Navy on the buddy plan – and never saw each other again until they were discharged.
Veterans take part in the ceremony at Memorial Park.
Relaxed pandemic protocols brought back the Veterans Day Assembly at Webb City High School on Thursday in the Cardinal Dome. 
Veterans were recognized by the nearly 100 Webb City High School JROTC cadets. And there were performances by the concert choir and band. Kavan Stull, wearing a 100-year-old World War I uniform, was the guest speaker.
Following the assembly, the veterans received a police escort past waving students at Madge T. James Kindergarten Center, Webb City Middle School and Webb City Junior High School, where band members and singers also performed.
The driving tour ended at Memorial Park for the solemn annual Elks Club Veterans Day Ceremony.
JROTC cadets help conduct the ceremony at Memorial Park.