A candlelight vigil was held Friday at King Jack Park as a way to grieve for Rezwan Kohistani.
Community mourns
14-year-old whose death has raised questions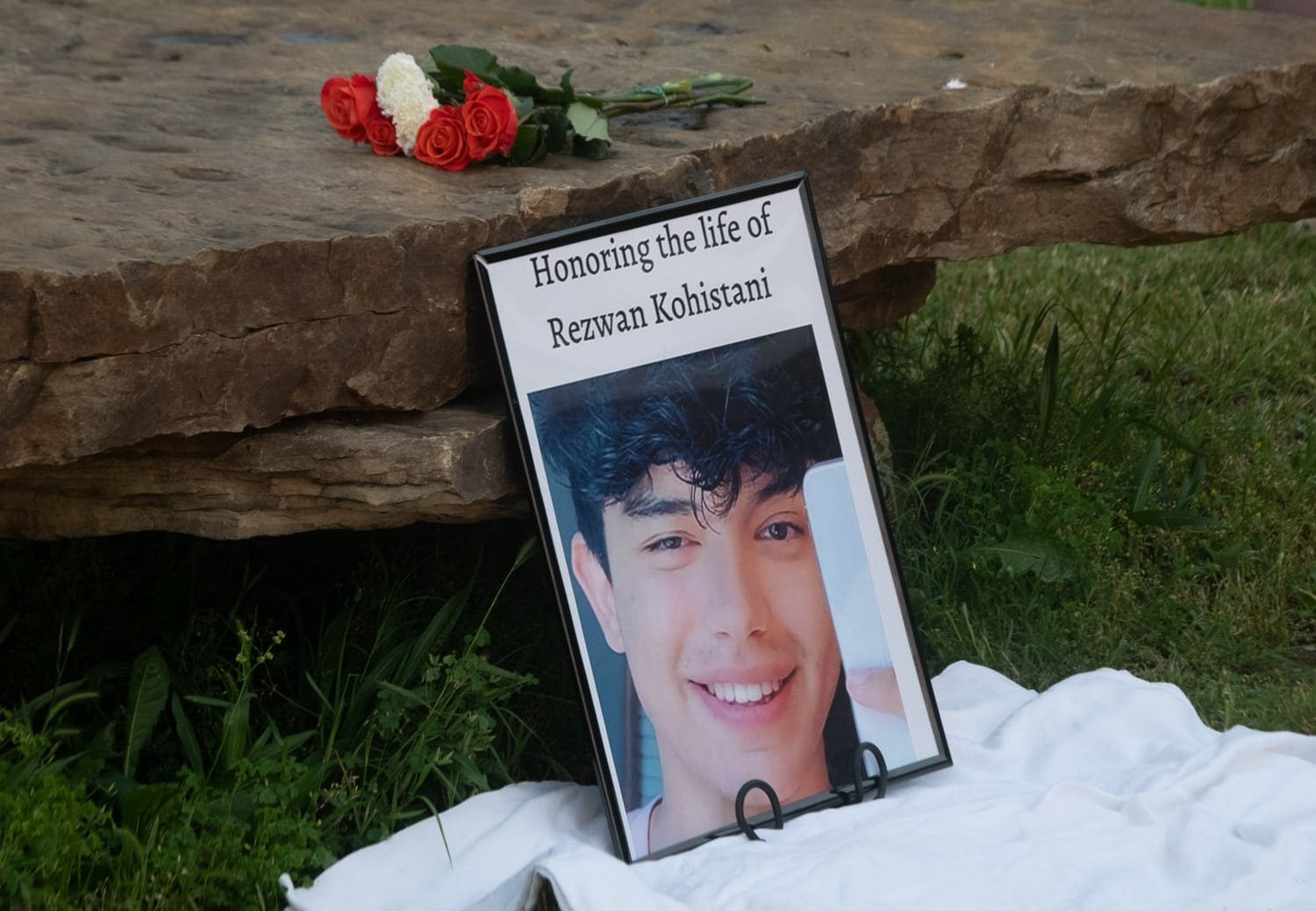 The Webb City Police Department continues to wait for an autopsy report and evidence to be processed before providing an official report about the May 5 discovery of a dead Webb City High School freshman on school property.
A candlelight vigil was held at sunset Friday evening in King Jack Park for Rezwan Kohistani. Among those in attendance were school administrators, students and community members, many of whom gave their condolences to members of the Kohistani family.
Rezwan Kohistani and his family moved to Webb City as refugees from Afghanistan.
His death was not publicized by the school district or police, out of respect for the family. But word of the apparent suicide spread on social media, as well as claims that the 14-year-old was a victim of bullying.
Police Chief Don Melton came forth with a statement Saturday confirming, "With utmost respect for, and approval from, the family, we decided not to publicize any information until we received the official copy of the completed autopsy."
Although there were no signs of foul play, Melton says, "We can't call it a suicide."
As for the assumed bullying aspect, Melton says, "We've talked to a lot of people" and have no substantial information about that. "If we had it we'd let people know. We don't have it."
In his Saturday statement, Melton encouraged those speculating that bullying was a factor to contact the investigators in his department.
As of Wednesday morning, he says, "Nobody has come forward."
Social media has done something positive – raise money to help Rezwan's parents, four brothers and sister resettle in Texas. The Gofundme page had raised $31,396 as of noon Wednesday.
Here is the complete text of the statement Melton released Saturday, May 21:
On Thursday, May 5, 2022, at 07:19 hours officers with the Webb City Police Department began investigating the unattended death of a minor. This is a tragedy that no family should ever have to endure. This child was the son, brother, nephew, & grandson that was loved by many friends. With utmost respect for, and approval from, the family, we decided not to publicize our investigation. We have been in constant contact with the family, giving them details of the investigation from the very beginning along with updates as they come in. Ultimately, the family are the ones that truly need to know the information. With continued respect to the family, we spoke with them before releasing this statement.
Although there were no obvious signs of foul play at the crime scene or with the initial results from the autopsy, we decided not to publicize any information until we received the official copy of the completed autopsy. We would not want to come to a conclusion until all of the evidence has been processed and all of the facts have been collected. This takes time. As a standard practice, we have not made public the information from a death investigation where there were no obvious signs of foul play. We spoke with reporters from our local news syndicates, and they agreed that they would not run a story like this until all the facts were collected.
We have seen and read the posts on social media saying that the child was a victim of bullying. We have been working closely with administrators and teachers from the school district from the initial call. We have been unable to substantiate any of these allegations. It is unfortunate that a select few have turned this family's tragedy into an opportunity to get more social media followers or "likes." It is also inappropriate that many have chosen to share these posts without attempting to validate the information first. To date, none of the people posting on social media have contacted the police department to provide information to assist us in our investigation. We encourage those posting their speculations of bullying to contact the police department so that we can follow up on their information that they have been posting. We encourage anyone with any information about this case to contact our investigators. In the end we want to give the family, the factual truth of what happened to their child.
We appreciate those who have been patient, trusting us to conduct our investigation without fueling the speculation and hindering our process.
Donald E. Melton
Chief of Police