Second Wine Walk draws 126 shoppers downtown to stores staying open late
Next Wine Walks will be July 20 and Aug. 16
Wine host Britney Davis at Paint Chips & Glitter shares a laugh with Wine Walk participants.
Wine Walkers sign up at the registration table in front of Just A Taste, which supplies the wine samples at the eight participating stores and stays open after the Wine Walk ends to sell bottles of wine.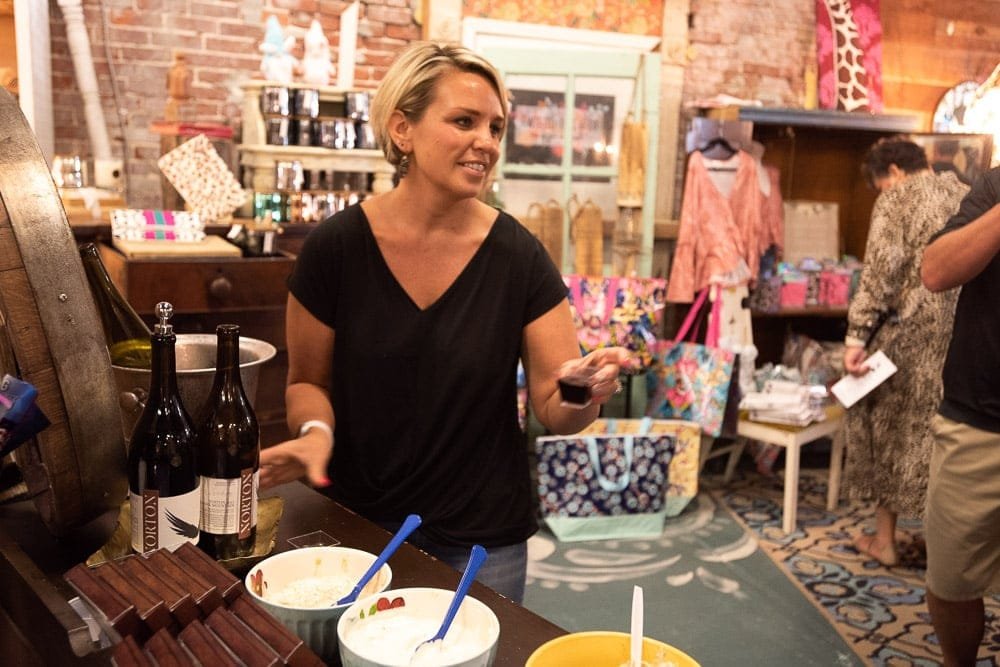 Gwen Allen, executive director of the Webb City Chamber of Commerce, serves wine samples at the Twisted Oak boutique.
Dance Monkey Dance (Doug Dicharry, of Webb City) performs as a one-man band in front of Just A Taste.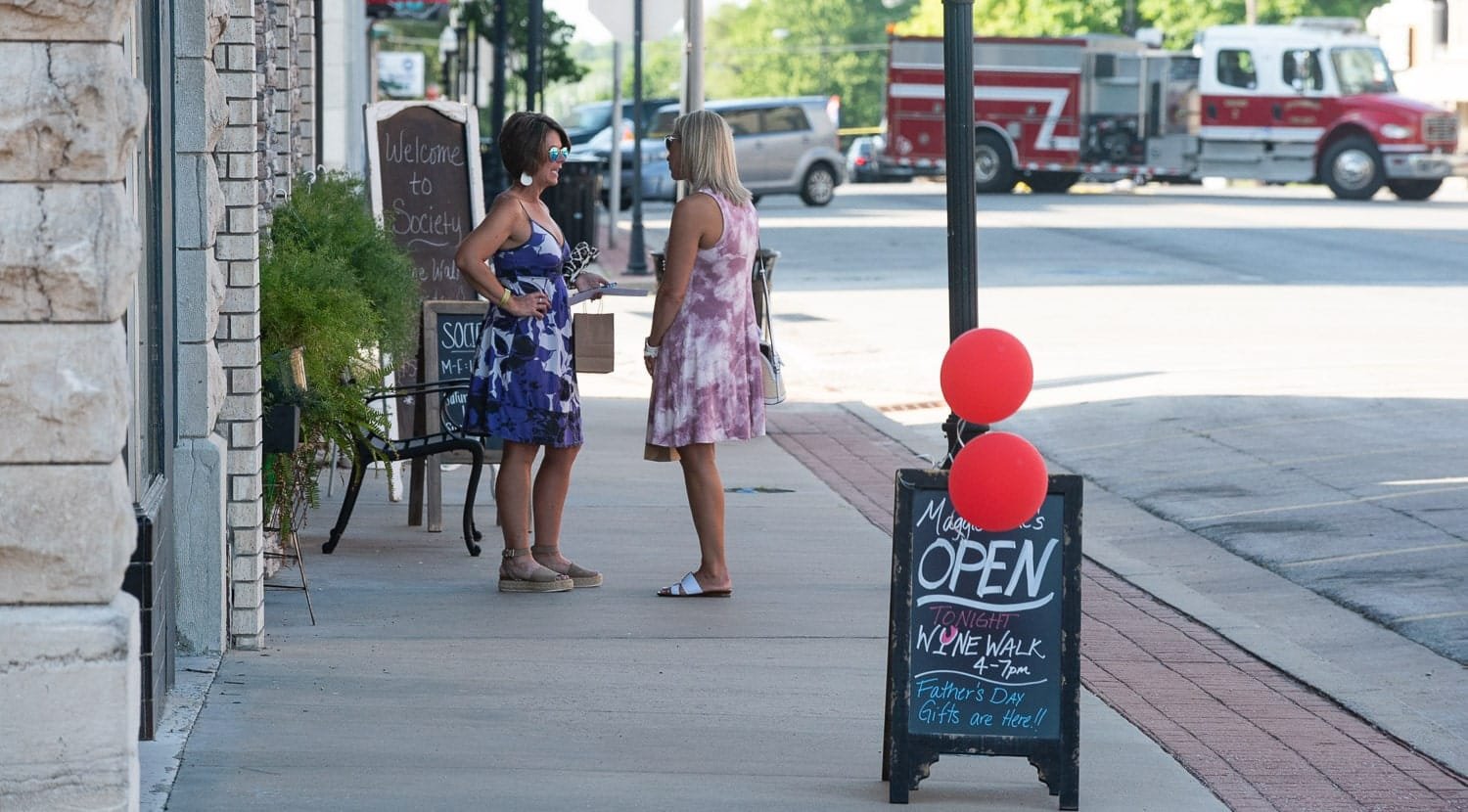 One of the Wine Walk rules is – no open containers outside participating stores.