QUEEN CANDIDATES: Izzy Lopez, Kate Brownfield, Abby Glaubitz, Lily McCaw, Kylie Jennings and McKenzie Jones.
Basketball regular seasons are winding down
KING CANDIDATES: Bret Swearengen, Evan Garrison, Cody Herndon, Traison Scheerer, Noah Yeakey and Trey Roets.
Webb City High School Winter Homecoming is Friday in Cardinal Dome with boys basketball team playing Republic.
Coronation will take place prior to the varsity game.
Candidates for queen are:
Kate Brownfield (escort – Eli Miller)
Abby Glaubitz (escort – Caden Ray)
Kylie Jennings (escort – Bronson Collard)
McKenzie Jones (escort – Jace Jones)
Izzy Lopez (escort – Mason Quick)
Lily McCaw (escort – Preston Burton)
King candidates are:
Evan Garrison (escort – Ashlyn Porter)
Cody Herndon (escort – Sophia Whitesell)
Trey Roets (escort – Sophia Crane)
Traison Scheerer (escort – Jadyn Catterson)
Bret Swearengen (escort – Lakelyn Stuart)
Noah Yeakey (escort – Farryn Holcomb)
The attendants are:
9th –Karsyn Cahoon (escort – Jace Cartright)
10th – Jadyn Davis (escort – Joseph DeGraffenreid)
11th – Averi Emery (escort – Carson Farmer)
Boys seek to end season with a winning streak
The Cardinals are 15-6 overall and 2-3 in the Central Ozark Conference as they enter the contest against Republic.
On Tuesday, they lost 81-70 at home against Willard.
There will be four remaining regular-season games after Friday. The Cardinals will be at Joplin Tuesday, Feb. 14, and at Nixa, Friday, Feb. 14. They'll close out the regular season with home games against Carl Junction on Tuesday, Feb. 21, and against Hillcrest on Thursday, Feb. 23.
The team's leading scorers are Barron Duda and Alex Martin, who are both averaging over 13 points per game. Holton Keith is averaging over 10 points per game.
Girls play Republic Thursday
The Cardinals girls team will be seeking their eighth league win and 15th overall Thursday, Feb. 9, in the dome vs. Republic.
They are coming off a 47-39 home win Tuesday against Willard. Sami Mancini led the Cardinals with 21 points and 20 rebounds.
The girls' three remaining regular-season games will be at Joplin Monday, Feb. 13, at Nixa, Feb. 14, and at home Monday, Feb. 20, vs. Carl Junction.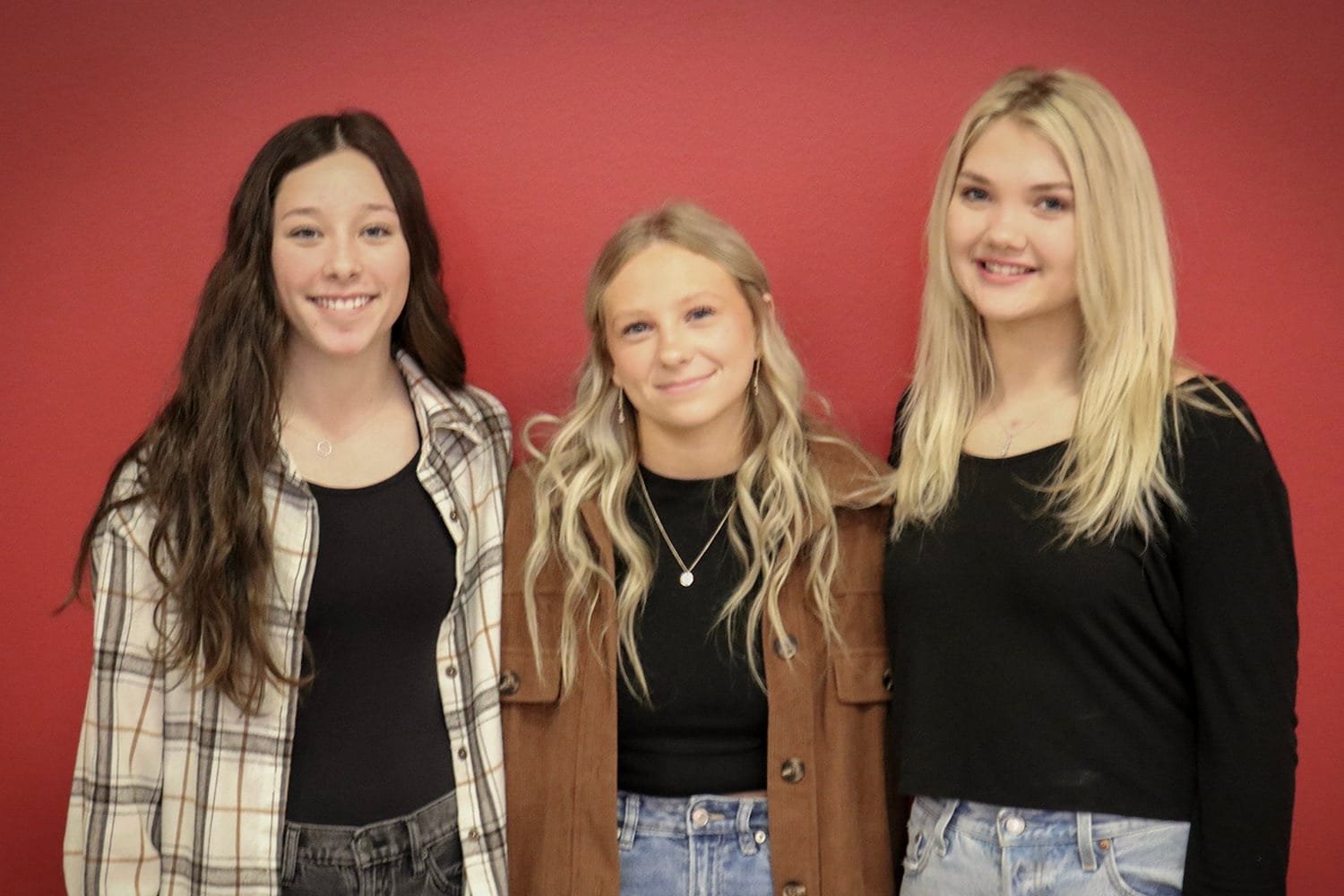 ATTENDANTS: Karsyn Cahoon, Jadyn Davis and Averi Emery.