Ancestors, Legends & Time
Wise marriage advice from a couple whose elopement lasted 70 years
In 1991, I did a story in the Webb City Sentinel about Oscar and Wivi David after celebrating their 70th anniversary in July of 1991. These two young kids had grown up together in Stanberry, Mo., where most of the teenagers hung out at the post office.
When Wivi (pet name for Vivian Fisher) was 17, she and Oscar David decided to elope. Oscar turned 19 the day after the elopement. They were both young looking for their age and stayed that way all their lives. 
They went to the Bethany County Fair one year with another couple. In those days when private individuals needed a room to stay in, they usually rented rooms from private individuals. Well, when they approached this lady about renting her rooms, she informed them that she didn't think they were old enough to be married and she wouldn't rent a room to them. The lady finally agreed that if the two young ladies would share a room and the two young men would share a room she would let them rent a room. This was the first time in their young married life that the Davids had to spend the night in separate rooms.
Oscar and Wivi were blessed with two beautiful daughters, who in their eyes couldn't have been more perfect. They were a strong family. Their family grew fast as right after they were married, they took in Wivi's little sister, Zelma, and raised her as their own. So basically, they had three daughters, Zelma, Patsy and Peggy. 
Several years later, according to family legend, a young friend, Patty Green, was invited over for dinner and never left, becoming a part of the family.
Visiting with the family, we enjoyed so much laughter and story telling as this wonderful family loved life and telling stories. Peggy had one son, Patrick Platter, who was a Springfield attorney and the apple of his grandparents' eye.
After working for the Railway Express Company for 47 years, Oscar thought he would retire. One day, he went to help Kenton Fly with inventory at Webb City Hardware. He enjoyed himself and Kenton must have known , because he said, "Oscar, you're not doing anything, why don't you come to work for me. Oscar worked for Kenton and helped him for 14 years.
Some people are born with natural talents in many things and Wivi had a natural talent when it came to sewing. Her father (Poppy) bought her a sewing machine for $5 and she trained herself to sew. Her daughter brags, "You could just show Mother a picture and she could sew the item without a pattern." This talent resulted in Wivi becoming quite a quilt expert. She made lots of quilts and gave many of them away to the church and different charities.
In this day and age, when one of two marriages end in a divorce, we asked Oscar and Wivi what advice would they give to a young couple to help their marriage last longer. Oscar jokingly advised, "Don't get married!" But they both agreed that the secret to their happy union had been giving 100 percent, not just 50 percent. Also they said, you have to learn how to both give and take. If you don't know how to give in a little, you'll only have contention. Don't try keeping up with the Joneses, live within your means.
Since the Davids weren't blessed with a honeymoon when they eloped, their children took them to Niagra Falls for their 50th anniversary. 
It's been said that the family that is so close, usually if you see one family member you'll see another family member close by. The Davids say that is another secret to the their long happy union.
A special thank you to this wonderful family for sharing their family stories back in 1991 so we can share them 32 years later in 2022.
I shared several family memories in 1991 and this is the second one I shared again. I have one on when the Davids first arrived in Webb City and one while Oscar worked his 47 years at Railway Express and we wrote about it in Webb City in 1991. Look for that story coming soon.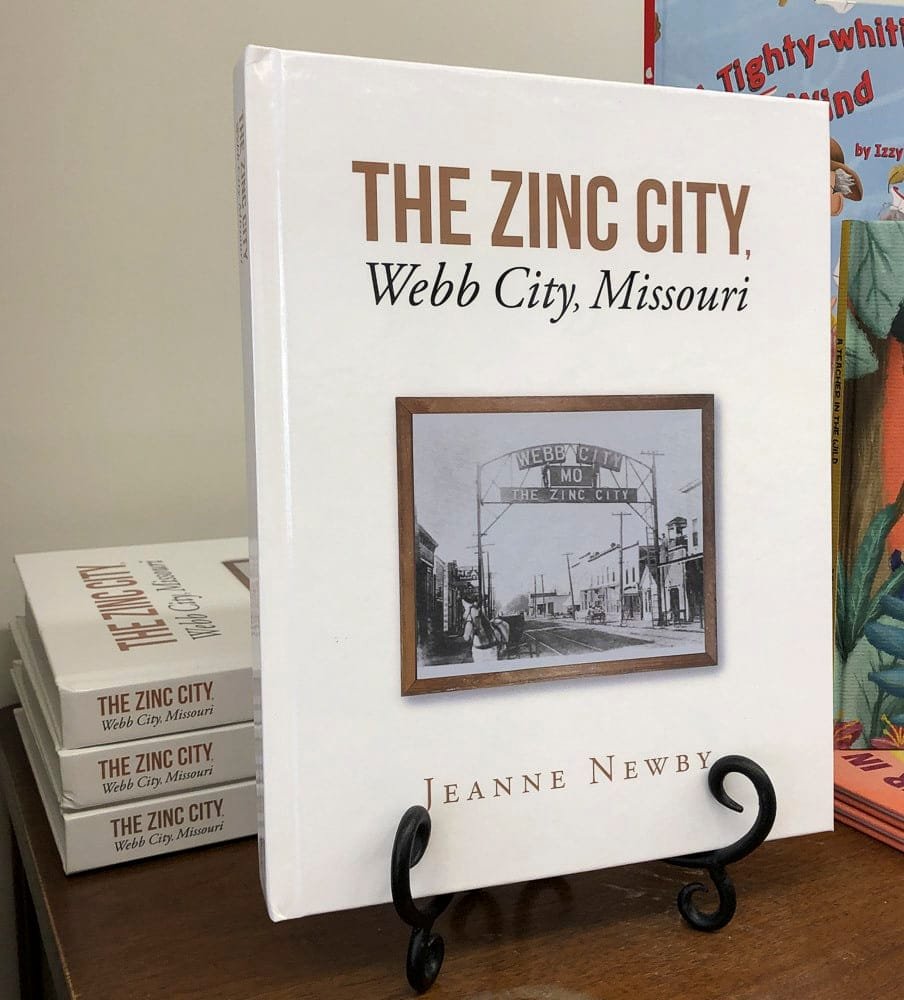 Jeanne's new book, "The Zinc City, Webb City, Missouri" is now available at Webb City Chamber office and other local retailers, such as Maggie Jane's Gifts, at 8 S. Main St.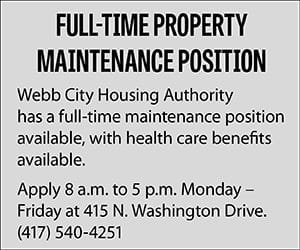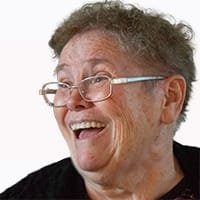 Jeanne Newby
A lot of us appreciate the Bradbury Bishop Fountain, but Jeanne actually worked behind the counter making sodas while she was in high school. She knows everything about Webb City and is a member of the Webb City R-7 School Board.